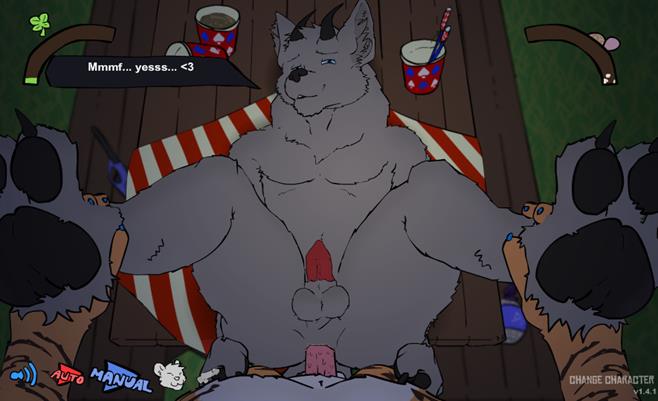 One of the hottest furry sex games in the world. You get to choose from a variety of furry characters and animals and choose both the top or seme and bottom or uke. After selecting these choose either manual mode or auto mode. Fuck him at your own pace take your time and make him cum before you do.
Choose auto or manual mode. In manual mode use mouse movement to control the fucking. Click the different icons to zoom in and out.
YaoiSource Review
If only all games were this good. Choose different characters and manual fucking control is so awesome!