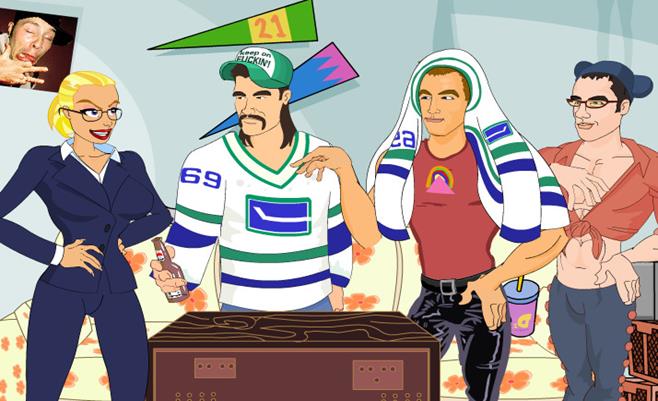 A bunch of queers harass a straight canadian guy in his house and try to serve him nut butter from their gay dicks.
This is an ANIMATION. There are no controls so just sit back and relax with your dick out while you watch this funny toon.
YaoiSource Review
This is a well animated game with great voice over but there is not any real sex just fapping and cum.