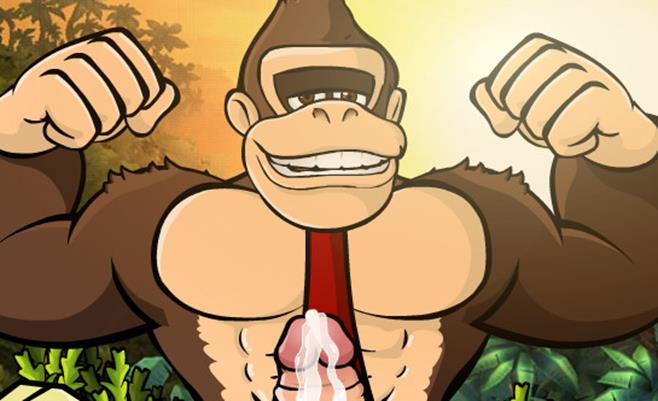 In Donkey Dong this giant donkey kong like gorilla has his giant uncut cock out and you stroke it to get it hard and make him blow his load.
Keep clicking the dick until it is fully hard and once it is fully hard click and hold and while holding stroke the cock up and down until he cums.
YaoiSource Review
Hilarious parody of Donkey Kong and what a hot giant uncut cock!