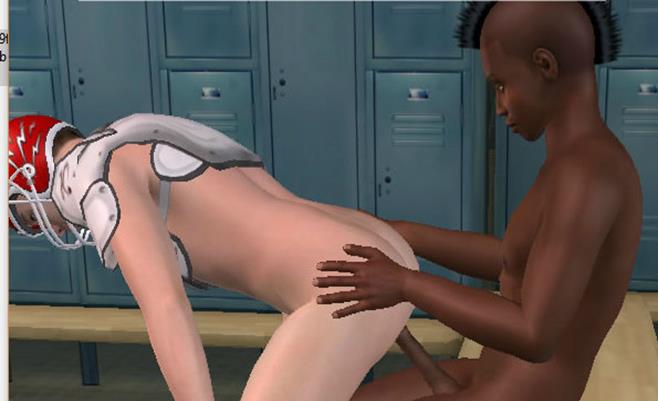 Simple one action gay sex game featuring a white football player riding his black teammates cock in the locker room.
Simply click, hold, and move your mouse left and right to ride that black cock.
YaoiSource Review
Pretty simple game with only one action and one animation but still hot.