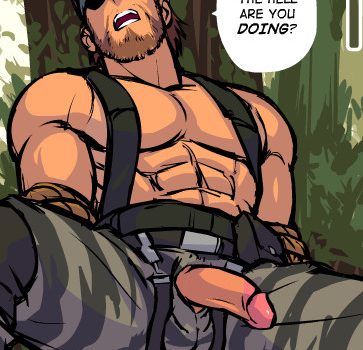 This Metal Gear Solid Yaoi Bara game is fun and Snake himself is sitting against a tree tied up, it is your job to torture him so you decide to stroke his nice big dick. Against his wishes you continue to rub it until it gets harder and harder and explodes with cum.
Click with the mouse and stroke upwards then release repeat this action until climax.
2
YaoiSource Review
Wow my fantasy cum to life! Stroking snakes dick!