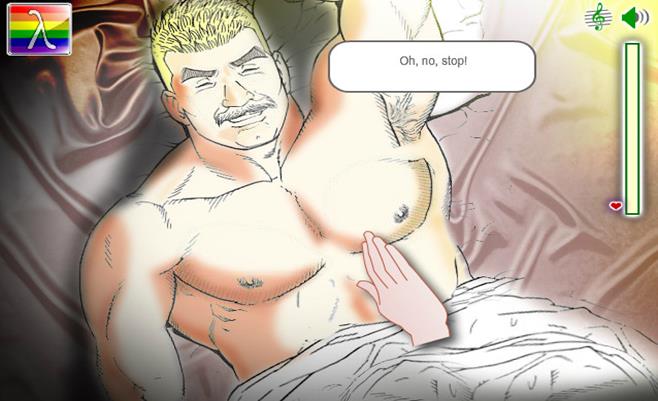 You must seduce your boyfriend the right way. He is a hot Bara guy with a mustache and in order to get to his dick you must first work him over so take it slow and get him in the mood.
Click the answer you want and remember your choices will affect the outcome of the game.
YaoiSource Review
If you like a long intricate yaoi sex game this is for you!